Since the hipster style and culture has become more and more popular, we've started to see design work for barber shops become increasingly common! In today's design showcase I present 55 great examples of Graphic Design projects based on this particular industry. Some of the designs are from live client projects, while others are personal works, but they all feature a mix of logo designs, business cards and product packaging that form a unique brand. Many of them are perfect embodiments of the retro/vintage theme, but others take on a much more distinctive style.
Mr. Parker by Strømme Throndsen Design
Fast Eddie's Barber Shop by Richie Stewart
The Hair Tailor by Pete Gardner
Barbierattoo by Memela & The Creative Co
Andrée Daisley Barber Shop by Sebastian Bednarek
Giuliano Margheriti by Cosa Nostra
FIRM Barbershop by Andrey Zhulidin & Boris Zelenkevich
Hair Bar 47 by Dustin Chessin
Barber & Cosmetics Mockup by Forgraphic
Barber Shop Flyer by moodboy co
Barber & Cosmetics Mockup by Forgraphic
Barba Brava Branding by Pixel Graphix
Borodino Barber Shop Idenity by Panfilov Yushko Creative
Barba Bird Identity by Dawid Cmok
Jimmy Figg's Barber Shop by Samuel Blomley
BARbier
Silas The Barber by Antia Warncke
Barber Branding by Daniel Klatsidis
The Barber Co by Neil Tasker
Frisør by Rafa San Emeterio Bombin
Barbearia Tradicional by Caravela Estúdio Digital
Dany Barber Man's Barbershop by Daniel Gusev
Fournier Barbershop by Anthony Prophete
The Barber Shop by Blablabla
Balwierz Hairdresser's by białoskórski
Verket Branding by Martine Jacobsen
Barbers' Society Branding by Adam Holland
OLIVER BARBERIA by One Erwan
Sansón & Barrabás Parallel Studio
B L A D E by Ross Francis
Barber Shop Branding by Haley Laronde
Dominion Barbers by Claudia McKenzie
República de Barbabdos by Greg Lopes
Blackmarket Barber Shop by Emmy Beaven
Sultans of Shave by Jaimie Kyla Toi
Frisor by Dayra Arrieta
Tommy Hustles Barbershop by Alex Anderson
Barber Shop Hestory by Gijeong Good
Vintage Barbershop Branding Kit by Varvara Gorbash
Branding for Barbacicova BarberShop by Papere Studio
The Shave Shop by Chris Tobar Rodriguez
GoodFella's Gentlemens Barbers Branding by Sam Barnes
Alley Barber Brand Identity by Kristen Carless
Bourbon County Barber Identity by Lindsey Daniels
Barbearia Clube by Mulambo Ag.
Barberia Branding by Miguel Gamba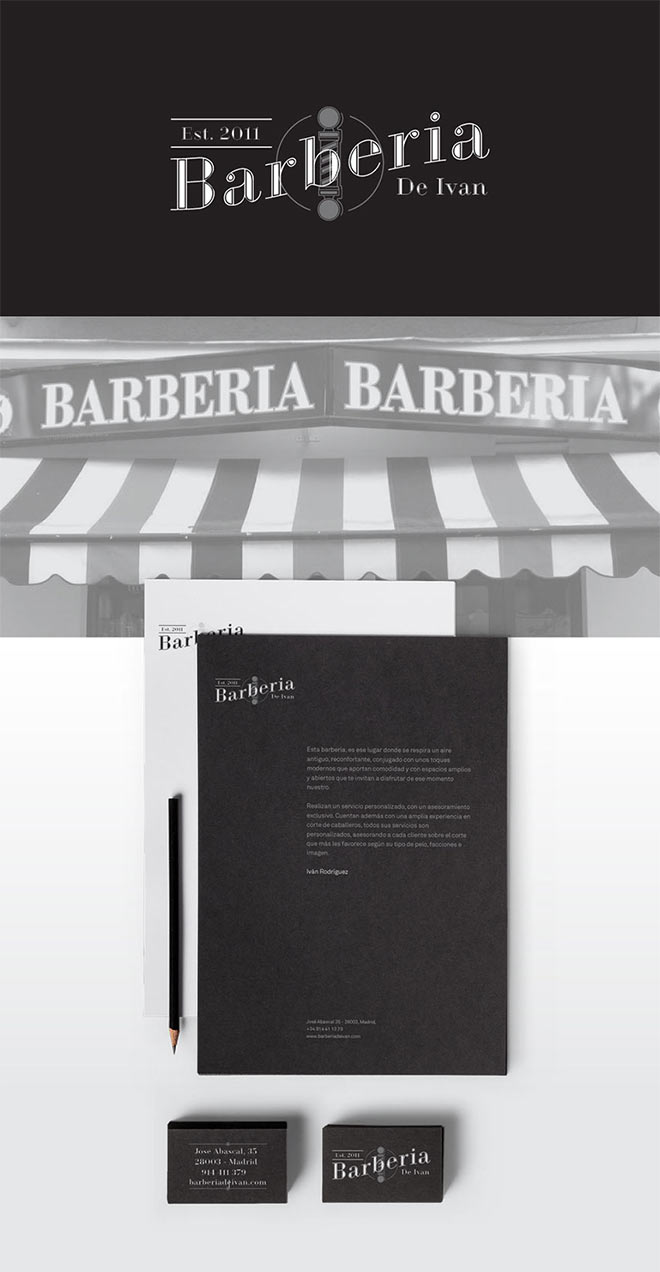 Visual by Hugo Marques
Les Copains Barber Shop by Mathieu Boberiether
Hair House Barber Shop by Nmble Comm
Barber X Union Branding by Jonathan Billick
Basilio's Barber Shop by Annalisa Scarcella
Tony's Barbershop by Mike Emerson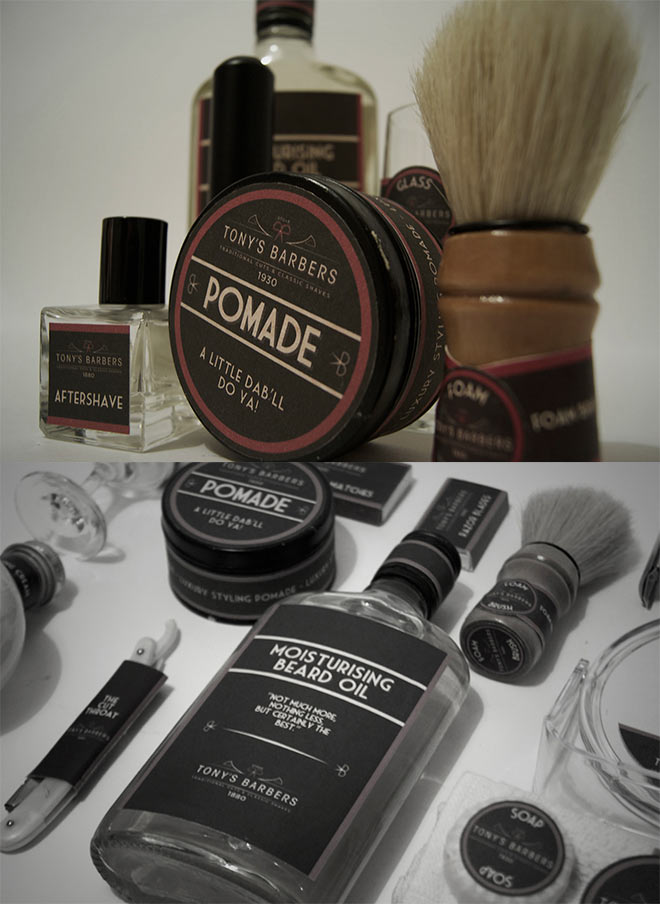 Rooks Barber Shop by Jessica Elliott
Ugo's Barber Shop by Matteo Petese
The post 55 Dapper Branding Design Projects for Barber Shops appeared first on Spoon Graphics.
Read more here:: 55 Dapper Branding Design Projects for Barber Shops