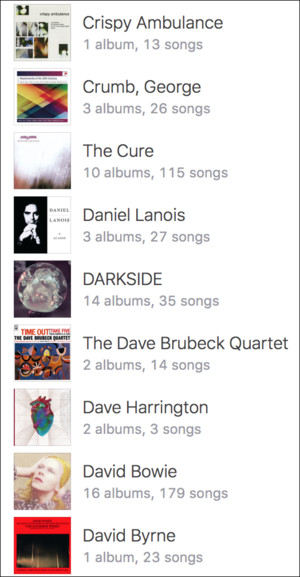 One common complaint about iTunes is that it does things that you don't want it to do. For example, when you view music by artist, iTunes applies album artwork to the Artists list, but you don't get to choose which album gets picked. I discuss how to resolve this. I also look at how you can fast-forward and rewind a track in iTunes, and I examine a question about re-ripping music from CDs that were ripped a long time ago.
Changing Artist Images
iTunes chooses an album to illustrate artists when you view your music by Artist.
To read this article in full or to leave a comment, please click here
Read more here:: Ask the iTunes Guy: Artist artwork, song scrubbing, and re-ripping CDs