By Jason Persse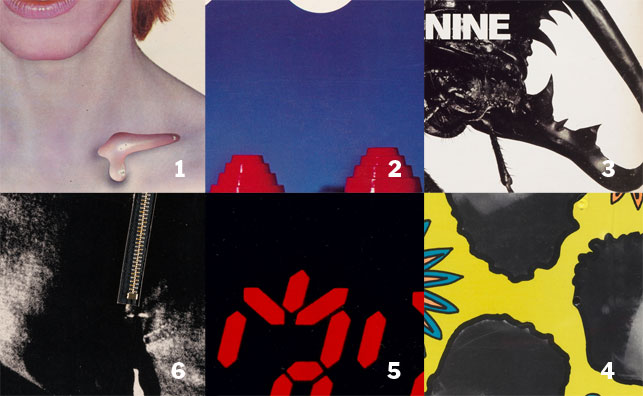 How well do you know your MoMA? If you think you can identify the artist and title of each of these album covers from MoMA's collection—all currently on view in the exhibition Making Music Modern: Design for Ear and Eye—please submit your answers by leaving a comment on this post. We'll provide the answers next month (on Friday, September 18).
ANSWERS TO THE JULY 10 CHALLENGE:
Do you have what it takes to claim this month's title?
1. Cai Guo-Qiang. Borrowing Your Enemy's Arrows. 1998
2. Salvador Dalí. Retrospective Bust of a Woman. 1933 (some elements reconstructed 1970)
3. David Hammons. Untitled (Night Train). 1989
4. Rachel Whiteread. Water Tower. 1998
5. Hipgnosis. Album cover for Pink Floyd, Atom Heart Mother. 1970
6. Andy Warhol. Water Heater. 1961
Read more here:: Do You Know Your MoMA? 8/13/15