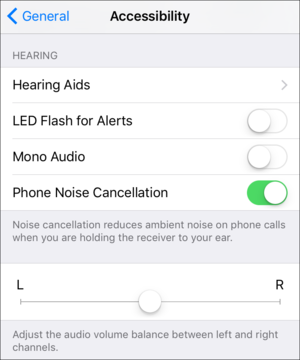 Richard Crouse writes in about audio balance:
I have hearing loss in my right ear. If I turn up the volume to hear in my right ear, the left ear is dangerously loud.
Apple has offered a left/right audio balance for several iOS releases, but it doesn't make it obvious where to find it. It's not in Sounds, but in Accessibility (Settings > General > Accessibility). Swipe down to the Hearing section, and you'll find a number of options. All iOS devices can adjust left/right balance.
iOS hides its very useful left/right audio balance control in Accessibility settings.
To read this article in full or to leave a comment, please click here
Read more here:: How to adjust left/right audio balance in iOS