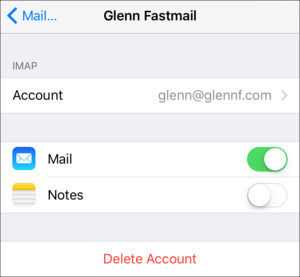 Keith Pitman writes:
On my iPad the Mail icon constantly shows four new, unread emails, even though I actually have none. When I go into Mail and look at the list of mailboxes, it appears the four unread emails are in Junk, even after I delete all junk and then delete Trash. How can I get the unread counter to reset to zero?
This is some kind of IMAP synchronization problem, and iOS doesn't offer tools to solve it. (In OS X, you can rebuild mailboxes, take sync offline, and run troubleshooting operations in the app.)
You can try two methods of fixing the problem:
Open Settings > Mail, Contacts, Calendar.
Tap the account in the Accounts list at top.
Disable Mail. Wait, and re-enable it.
Delete your account in order to fix an unread message badge.
To read this article in full or to leave a comment, please click here
Read more here:: How to clear an incorrect unread email badge in iOS