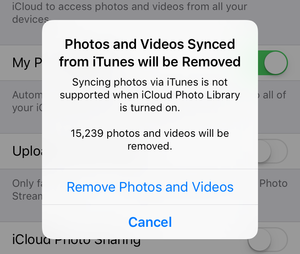 Mark Gutz writes in with concern about a dialog that appeared in iOS (see figure):
I'm trying to sync my devices to use photos in iCloud, and when I try to turn on iCloud Photo Library on my iPhone, I get this message!
This is an absolutely frightening thing to be presented with, especially as in Mark's case, iOS warns him that it will be deleting over 15,000 items.
Switching to iCloud Photo Library removes media synced via iTunes. But it's not deleted from your Mac!
To read this article in full or to leave a comment, please click here
Read more here:: How to cope with a terrifying iOS Photos deletion warning