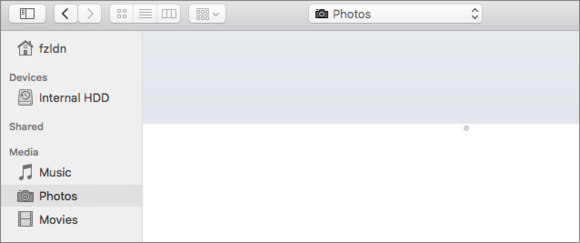 Faizal Dwi Nugraha is missing media:
The Photos app works well; iTunes works well too; but I can't see any files in the Photos/Music/Movie folders within the Media folder.
As I noted recently, one way to import to upload media items from Apple software is via the Open dialog box under the Media label. You should see Music, Photos, and Movies, which, when selected, should link to libraries and other storage. This lets you pick items from your Photos library, for instance. Faizal sees these icons, but clicking them doesn't reveal any media items.
A veritable wasteland of missing media.
To read this article in full or to leave a comment, please click here
Read more here:: How to fix missing media items in the sidebar