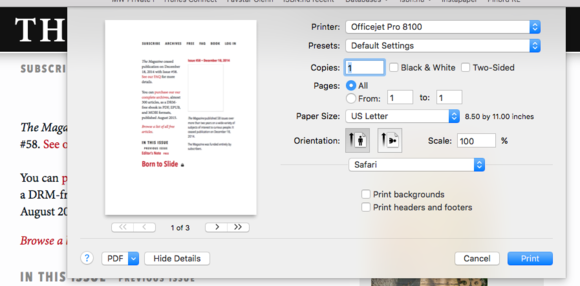 My friend Swoozy got in touch: She needed to print some articles she'd written for the web as PDFs, but wanted to keep the links intact, so that those receiving them could follow them. It's an easy proposition with a few options.
Web browsers render the text on a page as rich text in different ways—you can see this when you copy text from a web page and paste into a Word, Pages, or TextEdit document. Safari seems to handle using the built-in print to PDF function in OS X perfectly well, preserving a reasonable amount of formatting, as well as keeping hyperlinks marked and active.
Safari can use a standard Print dialog and preserve links in a PDF it creates.
To read this article in full or to leave a comment, please click here
Read more here:: How to print a web page as a PDF with links that work