By Tom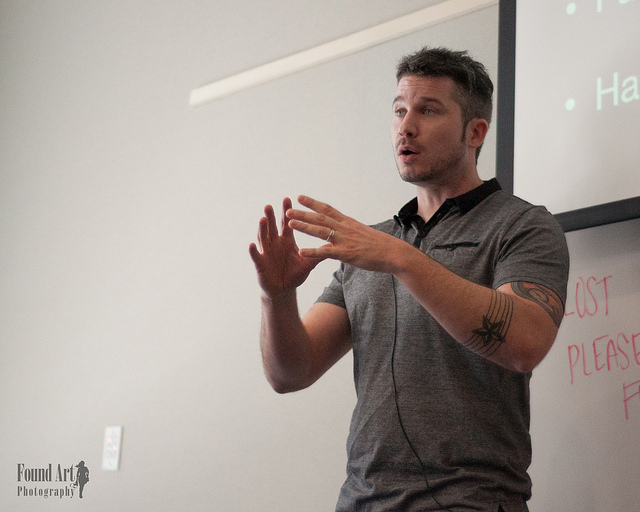 If you were to ask me about preparing presentations several years ago, my advice would've been very different than it is today. I would have said something like this:
Come up with an idea about which you want to speak
Create an outline for the topic with each point having two or three bullet points under each of those points
Write out a script
Review it enough times until you have the gist of it committed to memory
Create slides based on your outline
Rehearse until comfortable
This may work for many people, and if it does, I'm not knocking it. I'm saying this how I used to prepare for them.
In recent talks I've given, I've taken a different approach, and think they've been some of the better presentations I've given. To be clear, I'm not trying to sound arrogant: I don't mean my presentations are great, nor do I mean that I'm a great presenter. But I mean the way in which I prepare for presentations has become easier and has yielded presentations that are more "me." That is, there's less rehearsed script, me talking about the subject matter as if I
But I mean the way in which I prepare for presentations has become easier and has resulted in talks that are more "me."
That is, there's less rehearsed script, a more of me talking about the subject matter as if I was sitting across a table at a coffee shop with me talking about it.
Preparing Presentations in Your Style
Many of us work in an industry that seems to churn constantly out recipes for how you should do something or how you shouldn't do something.
The irony of me saying this is not lost given the subject matter of this post. Here's the thing: I don't want this to be another one of those "Here's what you should do" type of articles.
Instead, I'm going to share what I do when it comes to preparing presentations. If it works for you, cool. If not, that's fine, too.
1. Know What You're Talking About
This particular piece of advice sounds so ridiculous that its borderlines on simply being dumb. But hear me out: If you know what it is you're talking about, then there's less to rehearse.
You can create slides (hopefully that are fun) that provide enough information for people to take notes, but you can comfortably talk about the content contained in the presentation.
This alleviates the need to prepare a script, to stick to it, to feel nervous if you get lost, and any and all of that stuff.
Since you know the material, it's hard to get lost in it, isn't it?
2. Have Fun With It
There's a time in which presentations need to be serious, sure, but there's no reason it can't be infused with your personality.
If you're someone who enjoys injecting humor or just part of your personality into a conversation, then why not do it when preparing presentations? Whatever the case, do not force it.
If you're traditionally someone who doesn't use humor, then don't. Stick with who you are; otherwise, people will notice when you're trying too hard.
And that's embarrassing isn't it? That is when things fall flat? Instead, just stick with you and you'll be good.
3. Don't Be Afraid To Adjust It
If you do a lot of speaking, then there's a chance you'll be giving the same talk multiple times.
Personally speaking, one of my personal goals for 2016 is to grow in the area of talking at conferences. It's something I enjoy; it's just not something I've always done.
But this year, I'm attempting to be more involved with conferences, podcasts, webcasts, etc.
As far as conferences are concerned, I've spoken at WordCamp Atlanta, I'll be talking at WordCamp San Diego, and I'm planning to attend WordCamp US.
As far as podcasts and other similar types of talks, those are a bit different, but I'm doing what I can to participate in as many opportunities as present themselves.
I Don't Have This Figured Out
This is all based on my experience and my opinions and nothing more. This is what has worked for me, but I'm always interested in hearing what works for others especially those who are more experienced than me.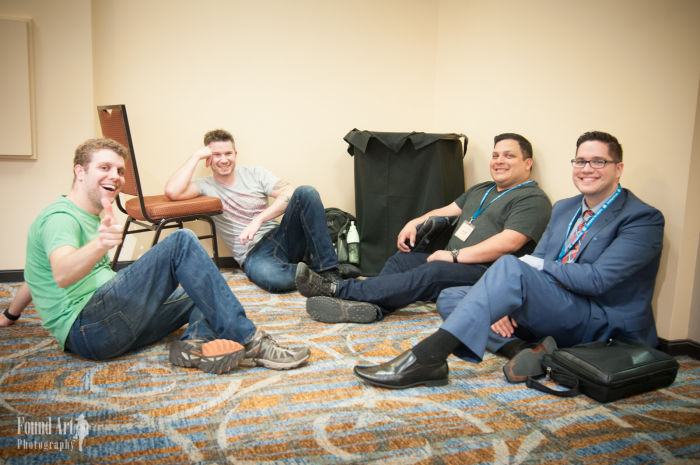 So feel free to ask questions or, please, leave comments on how to improve presentations, talks, and the like in the comments.
One Strategy For Preparing Presentations was written by Tom. For more information about WordPress, development, and resources then visit Tom McFarlin's blog.
Read more here:: One Strategy For Preparing Presentations